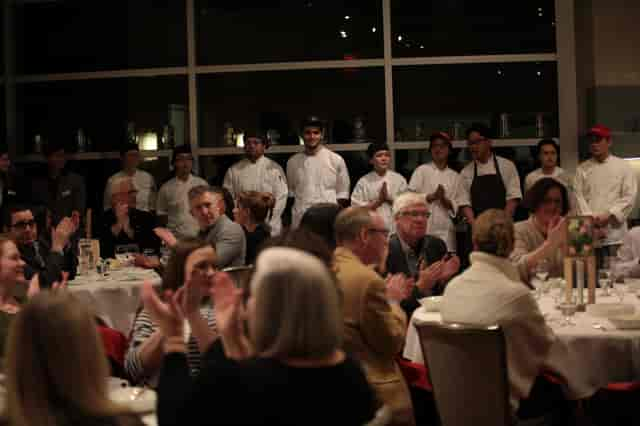 THE LEADERS THE SHOWRUNNERS
THE DIRECTORS
Meet the HEC 96 Directors
Olivia Ahossou - F&B Service & Philanthropy Director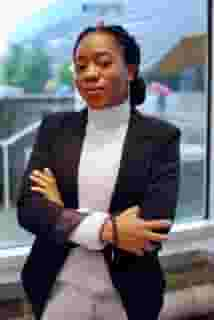 Olivia Ahossou is a junior in the Hotel School from San Diego, California. While she has grown up with a hospitable spirit her whole life, she got her start in hospitality with a Career and Technical Education program at her high school. It was there that she was able to develop more of a heart for food and beverage as the Sous Chef of her high school's on-campus restaurant.

Outside of HEC, Olivia is the president of Hotelie Entrepreneurs, has been a member of HLDP as a student supervisor for the banquets department, and was the former president of the National Society of Minorities in Hospitality's Cornell chapter among other activities.

During her freshman year, she joined HEC 94 as a Food and Beverage Service manager and was eventually promoted to Service Assistant Director. For HEC 95, Olivia decided to get a taste of the programming side of the conference and joined the Sales and Donor Relations team as a Philanthropy Assistant Director.
Jenny Bai - Sales & Finance Director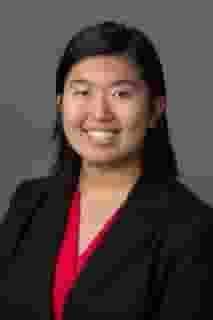 Jenny Bai is a senior in the School of Hotel Administration from Ann Arbor, Michigan minoring in Real Estate. Jenny discovered her love for hospitality while attending one of Cornell's Summer College programs and fell in love with the Hotel School.
Through taking the amazing courses offered by the Hotel School, she also found a great interest in real estate. This past summer, Jenny worked as a Summer Analyst at Walton Street Capital, a private equity real estate investment firm. She has also been fortunate to work at other real estate investment firms and hotels in the past–shout out to Statler Hotel!

As a freshman, she joined the HEC 93 Rooms team as a Guest Experience Manager. Curious about the back-of-house operations, she then transitioned to the role of Assistant Director of Finance and Procurement for HEC 94. This year, she is excited to share and support the amazing HEC events planned as the HEC 96 Director of Sales and Finance.

Outside of HEC, Jenny is a teaching assistant for HADM 6520: Hospitality Asset Management. You will also find her hiking around (Cascadilla Gorge Trail is beautiful), reading on the Slope, and exploring the scenic Finger Lakes region.
Abi Dandapani - Impact & Inclusion Director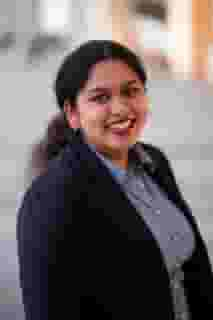 Abi Dandapani is a senior in the School of Hotel Administration within the SC Johnson College of Business at Cornell University. Abi is looking forward to empowering the next generation of hospitality leaders. As a leader within several on-campus organizations including the Diversity & Inclusion Business Advisory Council, Alpha Phi Omega community service fraternity, The 180, and Mortar Board der Hexenkreis, Abi has a background in both diversity education and service. To Abi, discussions about life, identity, privilege, current events, and how we can be better allies are crucial to the part that a Director of Impact & Inclusion plays for HEC. In the role as Impact & Inclusion Director, Abi wants to ensure that we are fostering a more diverse and inclusive community on Cornell's campus and in our lives for marginalized communities. 

Prior to attending Cornell, Abi lived in Melbourne, Florida where involvement in service organizations like the Girl Scouts and HOBY led to a greater passion for helping others, and eventually hospitality. Since then, Abi's interests in hospitality have expanded to the areas of information technology, healthcare, and sustainability. Through internships with L3Harris, The Department of Defense, The Breakers Palm Beach, ThinkReservations, Delaware North, and SC Johnson, Abi has a wide variety of experience and is curious to continue learning through a leadership experience like HEC. 

This is Abi's fourth and final year with HEC. Abi has been involved with HEC for the last three years at Cornell – previously serving as an Assistant Director for Diversity and Development during HEC 93 and HEC 94, and as an advisor to the Diversity Team for HEC 95. Abi has now several years of experience with this department and is ready to make HEC 96 "the best ever"!
Sommer Hogan - People & Culture Director
Sommer Hogan is a junior in the Hotel School from Lancaster, Pennsylvania. She decided to study hospitality when she realized her favorite parts of any job were when she got to help other people! Through her time in the Hotel School, she's learned that above all, her passion is serving the employee, an often-underserved group.

At Cornell, she is involved in the Hotel Leadership Development Program, working on the Taverna Banfi Line. She also acts as the Co-Head of General Body and Social Activity for Big Red Thon, which raises money for Upstate Golisano Children's Hospital with the Children's Miracle Network. Sommer is Head of Sponsorship for Cornell Baja Racing, an engineering project team.

Previously, Sommer acted as the Employee Dining Manager for HEC 94 and a Human Resources AD for HEC 95. She has interned for Highway West Vacations as a Food & Beverage Rotational intern and has a lot of retail experience with Nike.
Austin Kick - Programs & Innovations Director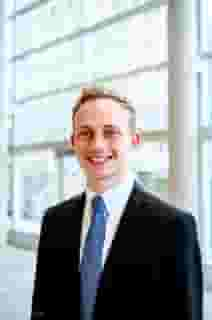 Austin Kick is a junior in The School of Hotel Administration from Centerville, OH. Growing up, he found his passion for hospitality while working in restaurants throughout high school and taking part in his high school's culinary arts program. Austin's involvement with Hotel Ezra Cornell began his freshman year as a Programs
Manager for HEC 94 and continued when he served as the Media & IT Assistant Director for HEC 95.

This year as HEC 96 Programs & Innovation Director, Austin is excited to lead two collaborative teams that bring together some of the brightest hospitality leaders and lead all video production. He is active in other Hotel School organizations, serving as Vice President of Outreach & Communications for The Grid: Hospitality X Design Club, a member of Hotel School Ambassadors, and is involved in the Hotel Leadership Development Program at Statler Hotel.

Austin spent this past summer as a Business Operations Intern for Wings Over working on the road going to store locations across the East Coast leading the rollout of a new menu. He learned about the impact that a significant change can have on operations, as well as the data and financial reporting associated with it. Austin was also exposed to hiring new teams, creating equity research reports, implementation, and subsequent training on a new point of sales system for all corporate stores.
Sarah Kimball - Managing Director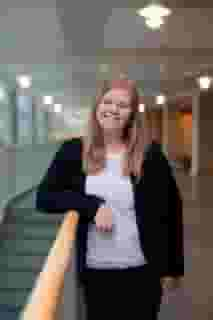 Sarah Kimball is a senior in the Hotel School from the San Francisco Bay Area. Sarah's love for hospitality sparked when she completed a rotational internship at The Westin St. Francis in San Francisco, where she was immediately drawn to the energy and satisfaction of creating special experiences for guests. Sarah is hoping to pursue a career in hotel operations, sales or human resources.

Since first falling in love with the hospitality industry, Sarah has served as a Management Intern for the J.P. Morgan Conference in San Francisco, a Food & Beverage Intern at the Marriott Marquis San Francisco, and a Rooms Intern at the Hotel Jerome, an Auberge Resort in Aspen, CO. This past summer, Sarah was a Management Intern at the White Swan Inn in San Francisco.

Outside of HEC, Sarah is a brother of Alpha Phi Omega, a national service fraternity, the Vice President of Big Red Ambassadors, and a counselor for Camp Kesem. She enjoys hiking and going on adventures with friends and family!

Sarah is excited for her third HEC after serving as a Guest Experience Manager on the Rooms Team for HEC 94 and Director of Sales & Donor Relations for HEC 95. HEC has been a defining experience in Sarah's college career and she can't wait to help make HEC 96 "the best ever."
Hayley Martin - Rooms Director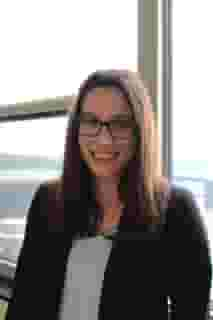 Hayley Martin is a junior in the School of Hotel Administration from Northvale, NJ. She found her love for hospitality after joining a business club in high school where she competed in the hospitality and tourism segment.
The summer after her freshman year, she was a Welcome Agent at the W Hotel Washington D.C.

This is Hayley's third year in HEC. She was a Human Resources manager as a freshman, and was the Rooms Assistant Director of Guest Experience last year. Outside of HEC, Hayley is a member of the Big Red Ambassadors, and is the Photo Director for The 180, currently working on its fourth volume. She is also a Guest Service Agent at The Statler Hotel.
Jake Rallo - Beverage Director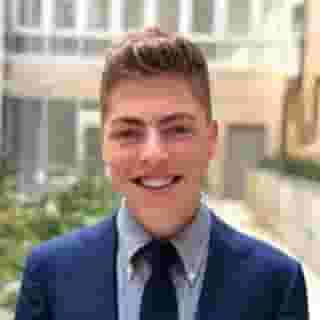 Jake Rallo is a Junior in The School of Hotel Administration born and raised in New Jersey. Jake found his passion for food and beverage from a very young age being involved in his family's restaurants. Over years of involvement, he has become passionate about food and beverage and believes that it is a catalyst of human connection.

This summer, Jake continued to develop his passion for the beverage industry by workIng with his sister to create a non-profit company, United Vines. United Vines aims to bring awareness to various social justice movements through a partnership with Oddero Winery. Every sip of United Vines taken acts as a catalyst to bring about change. The first wine released was a 2019 Langhe Rosato, GRL. GRL supported women's rights through donations to the ACLU and Donne in Rete. Jake is excited to continue to work on United Vines as he works on the summer 2021 release! 

On campus, Jake is involved in the Hotel Leadership Development program, working at The Statler Hotel and Anything Goes–Cornell's Original Musical Theater Group. Besides hospitality, Jake is passionate about singing and performing. Jake has been involved in HEC since his freshman year. During his freshman year, Jake acted on his passion for the beverage industry by joining the Beverage Team as a bartender. As a bartender, he enjoyed the opportunity to explore the beverage field and learn how to bartend. Jake joined HEC 95 as an
Assistant Beverage Director and is excited to lead a dynamic team as the Beverage Director for HEC 96.
Jake looks forward to breaking boundaries and finding new ways to connect to people this year. He hopes to incorporate worldly flavors into the beverage program for HEC 96 and is excited to bring HEC to your home.
Nikhil Rao - Procurement & Donor Relations Director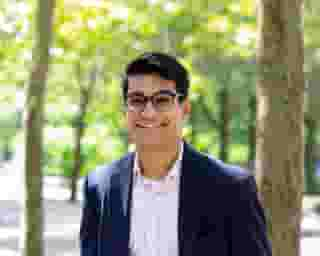 Nikhil Rao is a junior in the School of Hotel Administration and grew up in Stamford, Connecticut. Nikhil discovered his love for hospitality through the hotels he used to stay at on family vacations. Nikhil has collected over 300 hotel key cards throughout his childhood. He is interested in Real Estate Development and luxury senior living communities. Nikhil hopes to graduate with a minor in Real Estate and Healthy Futures.

Nikhil joined HEC as a freshman where he served as a Sales & Donor Manager for VIP guests. His HEC experience continued through sophomore year where he joined the Procurement team as an Assistant Director.

Outside of HEC, Nikhil is a Cornell Tradition student and works as a barista at Rusty's Café. He hopes to bring new strategies to his role and build a great team.
Kyra Roach - Executive Chef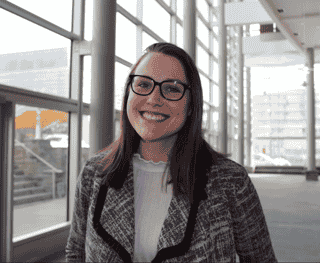 Kyra Roach is a junior in the School of Hotel Administration from Denver, Colorado. While originally intending to enter hotel operations post-graduation, Kyra has developed a passion for development during her time at the Hotel School and now intends to secure a Real Estate minor as well. Outside of HEC, Kyra is part of the Hotel Leadership Development Program for the Taverna Banfi line, the Executive Vice President for the CHS Collegiate Chapter, a member of the Student Advisory Board to the Dean, and an Ambassador for the Hotel School. 

This past summer, Kyra worked as Development Analysis Intern for White Tree Partners, a small industrial real estate company in Highlands Ranch, Colorado, and she hopes to continue working in the real estate development field moving forward. However, cooking has always been her favorite hobby, and in her free time, you can find her trying new vegetarian dishes or reading food magazines. Kyra also enjoys hiking, reading, and drinking lots of tea and coffee. This will be Kyra's second year with HEC, having served as a Design Manager for HEC 94. She is looking forward to the innovation and excitement of HEC and sharing delicious foods with the entire HEC community.
Adele Shaw - Food & Beverage Director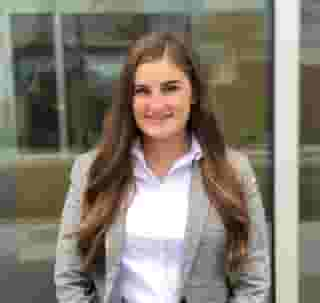 Adele Shaw is a senior in the Hotel School and is serving as the HEC 96 Food & Beverage Director. Adele discovered her love for hospitality while working at a local bakery in her hometown of Highland Ranch, Colorado. Adele's HEC journey began as a bartender for HEC 94. She then continued on to be a Beverage Assistant Director for HEC 95. 

Outside of HEC, Adele typically spends her time working in the Statler Hotel Front Office, as a member of the Hotel Leadership Development Program. Additionally, she is a Transfer Option Student Mentor and enjoys spending her free time on the Cornell Western Equestrian Team.

As the Food & Beverage Director, Adele is excited to lead the Food & Beverage teams through this unique and challenging year. She believes that these obstacles provide these teams with an opportunity to think outside of the box to create innovative food & beverage solutions. This year will shape the future of HEC and she hopes that the HEC 96 teams will create everlasting traditions.
Ariel Staffin - Design Director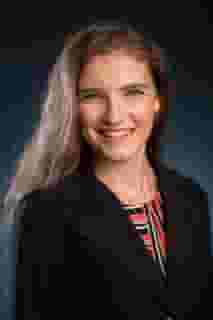 Ariel Staffin is a junior in the Hotel School. After completing her freshman year at Rutgers University, she transferred to the Hotel School where she was ecstatic to join the incredible and welcoming Hotelie family. Ariel's love for hospitality started at a young age, as she was always found helping with dinner, setting the table, or planning events for her family. Ariel is interested in event planning and operations and has career aspirations to open her own restaurant one day.
Ariel is the Design Director for HEC 96. HEC 95 was her first HEC experience, where she was a designer. She is super excited to bring her passions for design, service, and event planning together to lead an incredible team of designers and reimagine what design in the hospitality industry can be.

Outside of HEC, Ariel is on the CHS Events Committee, a TA for the infamous wines class, involved with Christian Union, and a sister of Phi Sigma Sigma Sorority. She is also in the Army National Guard and Cornell's ROTC program, and she's the current Miss Central Jersey. In her free time, you can probably find Ariel cooking, eating Cheez-its, or watching Wonder Woman for the 12th time.
Michelle Tang - Marketing & Media Director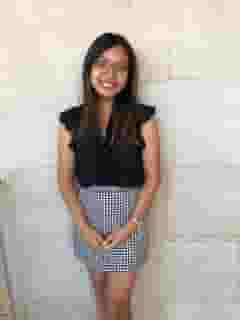 Michelle Tang is a senior in the Hotel School from Houston, TX pursuing a minor in Information Science. Michelle's love for hospitality started when she began volunteering at a local history museum as a tour guide. As she dove further into hospitality through culinary arts in high school, she knew that hospitality was an industry she would love to be in. Previously, Michelle has interned for Aramark as a Business Operations Intern, and Kalibri Labs as a Sales and Marketing Intern. This past summer, Michelle made and sold desserts to her local community and donated the profits to various organizations. 

Michelle started her HEC journey with HEC 94 on the culinary team where she was the Friday Dinner Pastry Assistant Function Manager. Last year, during HEC 95, she was the Saturday Lunch Pastry Function Manager. For HEC 96, she is incredibly excited to bring her marketing experience to a new team and create engaging and innovative campaigns with her team and is looking forward to making it the "best ever"! 

Outside of HEC, Michelle is involved in Camp Kesem as a counselor and marketing coordinator, Cornell Business Review as a designer, and Phi Chi Theta business fraternity as a general member. In her free time, you can find her baking various desserts, trying various art projects, going on hikes/walks, and figuring out her new favorite snack (currently salt and vinegar chips).