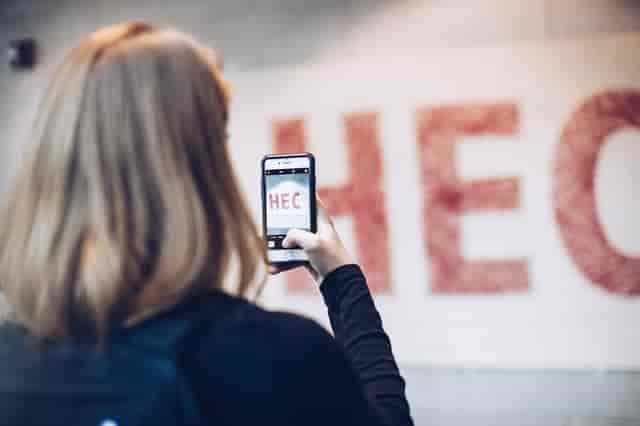 SCHEDULE
HEC 96 Conference Schedule Coming Soon
Modified HEC 95 Virtual Conference Schedule
FRIDAY, MARCH 13, 2020
8:30 - 8:45 AM: Opening Speech & Key Ceremony
KATE WALSH MPS '90: DEAN OF THE SCHOOL OF HOTEL ADMINISTRATION
ARTHUR KEITH SHA '84: GENERAL MANAGER OF THE STATLER HOTEL
JULIA LI SHA '20: MANAGING DIRECTOR OF THE 95TH ANNUAL HOTEL EZRA CORNELL
Dean Kate Walsh will be introducing Managing Director Julia Li to kick off HEC 95, an event unlike anything HEC has ever experienced in its entire 95 year history. Then Arthur Keith, Statler Hotel GM, will continue the rich HEC tradition by handing off the Statler Hotel key to Julia.
8:45 - 9:00 AM: Welcome Address
MARTHA E. POLLACK: PRESIDENT OF CORNELL UNIVERSITY
KATE WALSH MPS '90: DEAN OF THE SCHOOL OF HOTEL ADMINISTRATION
The President of Cornell University, Martha E. Pollack, and the Dean of the School of Hotel Administration, Kate Walsh, will kick off the weekend with thoughts and reflections on the conference and updates on the Hotel School and the University at large.
9:00 - 9:30 AM: Designing Hospitality Experiences with Impact in Mind
ROGER HILL SHA '87: CHAIRMAN AND CEO OF THE GETTYS GROUP
RON SWIDLER: CHIEF INNOVATION OFFICER OF THE GETTYS GROUP
Branding and Interior Design agencies, like The Gettys Group, rely upon keen consumer/guest insights and emerging expectations to shape the hospitality projects they undertake. Join Roger and Ron for a discussion about guests' increasing reliance upon brands to help them make a positive impact on the world around them, and how they have created brand experiences to deliver against that increasingly important need.
9:30 - 9:45 AM: Daring to Do with HEC 95
A look into what HEC students have accomplished this year!
9:45 - 10:15 AM: The First Rule for Righteous Entrepreneurs
MIKE CURTIN, JR.: CEO OF DC CENTRAL KITCHEN
As one of the country's premier social enterprise organizations, DC Central Kitchen has been making new rules for thirty one years as they break old ones. Their work is guided by their Eight Rules for Righteous Entrepreneurs, and their CEO, Mike Curtin Jr., will be sharing the first rule and showing how that sets the stage for not only doing good, but doing well.
10:15 - 10:45 AM: Looking Outside the Four Walls of Hotel Operations
MELISSA FROEHLICH-FLOOD: VP OF SOCIAL IMPACT AND PUBLIC AFFAIRS OF MARRIOTT INTERNATIONAL
As a key player at Marriott International, Melissa Froehlich Flood knows a hotel is integral to the success of a community. She strives to position hospitality as a solution to some of today's global challenges: climate change, natural disasters, human trafficking, income inequality and more. Come learn about the impact and responsibility of hotel operators today.
10:45 - 11:00 AM: Daring to Do with HEC 95
A look into what HEC students have accomplished this year!
1:30 - 2:00 PM: No Room for Trafficking
TROY FLANAGAN: SENIOR VP OF GOVERNMENT AFFAIRS & INDUSTRY RELATIONS OF AMERICAN HOTEL AND LODGING ASSOCIATION
Human trafficking is a scourge, impacting 40 million people across the globe. In the fight to end this illicit activity and support survivors, the hospitality industry is taking the lead to develop innovative solutions and enhanced partnerships. This discussion will explore the coordination between the hotel industry and elected officials as we partner to deploy targeted strategies and take action to combat trafficking.
2:00 - 2:30 PM: Does Sustainability Make Sense for a Luxury Hotel?
HERVÉ HOUDRÉ: FOUNDER OF H2 SUSTAINABILITY CONSULTING
Glamor, extravagance, and intricacy are concepts often associated with the luxury hotel experience. Yet, with growing concerns regarding sustainability in the hospitality industry, the world's hoteliers are asking the question: is it possible to reconcile the differences between sustainability and luxury? Come find out how sustainability guru Herve Houdre bridges the gap through his superb initiatives at established luxury properties around the globe.
2:30 - 3:15 PM: Creating a Win-Win-Win
BARBARA LANG SHA '78 MPS '04: FOUNDER OF B. LANG CONSULTING (MODERATOR)
ELIZA LOEHR: EXECUTIVE DIRECTOR OF FOOD EDUCATION FUND
ALEXANDER HARRIS: CULINARY DIRECTOR OF EMMA'S TORCH
MEREDITH DOLL: AREA DIRECTOR OF SHAKE SHACK
JORDYN LEXTON: FOUNDER & EXECUTIVE DIRECTOR OF DRIVE CHANGE
A thoughtful and provocative conversation about how leading hospitality employers can both benefit and support a diverse and often overlooked workforce through active collaboration with nonprofit organizations providing hospitality training. It's a new workforce frontier and these panelists are at the forefront. Dare to Do is what these panelists do every day. Come hear how it's done.
3:15 - 3:30 PM: Closing Ceremony
JULIA LI SHA '20: MANAGING DIRECTOR OF THE 95TH ANNUAL HOTEL EZRA CORNELL
CAROLINE CREASER SHA '21: PROGRAMS DIRECTOR OF THE 95TH ANNUAL HOTEL EZRA CORNELL