HEC 96 speakers will be
released in fall 2020
HEC 95 Speakers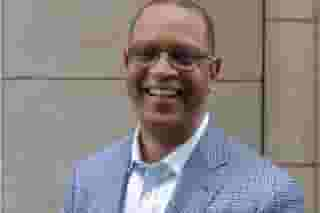 Chip Wade, President, Union Square Hospitality Group
As President of Union Square Hospitality Group, Chip Wade is responsible for further enhancing and evolving the company's culture, driving an even greater experience for guests, and bolstering the profitability of its businesses. Chip joined the USHG Executive team following a rich 30-year career in operational leadership in the hospitality industry. 

Most recently, Chip spent 17 years in leadership with Darden Restaurants, where he oversaw all operating functions, drove best-in-industry people metrics, and enhanced financial performance for a number of Darden's high-growth brands. He also served as Chief Operating Officer for Legal Sea Foods in Boston, Massachusetts, in which capacity he led all operations for the family-owned group's 31 restaurants, and oversaw the launch of the Legal Test Kitchen concept. 

Earlier in his career, Chip worked in development and human resources for Carlson Restaurants Worldwide. A Pennsylvania native, Chip got his culinary degree from Johnson & Wales College, his B.S. from Widener University, and his M.B.A. from The University of Texas, Dallas. In addition to his professional experience, Chip serves on the boards of Johnson & Wales University, and Youth Villages, a non-profit offering services and support for families of children with emotional, mental, and behavioral problems.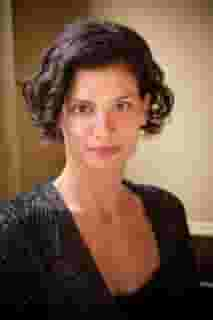 Elizabeth Meltz, Co-Founder, Women in Hospitality United
Elizabeth is Sr. Director Environmental Health at Dig Inn. After graduating from Vassar College, she began her career in food through a series of stints at restaurants in New York and Rome which eventually led her to a line cook position at Del Posto in 2006. Once there, she quickly rose through the ranks to kitchen manager. In 2009, Elizabeth began to lead the charge on food safety and sustainability practices for the entire Batali Bastianich Hospitality Group. Most recently Elizabeth was Director of Food Safety and Sustainability for both Eataly and B&BHG, before joining Dig Inn in July of 2018. She is also a co-founder of Women in Hospitality United, a non-profit organization dedicated to reimagining the hospitality industry.

@WomeninHospitalityUnited @elizabethmeltz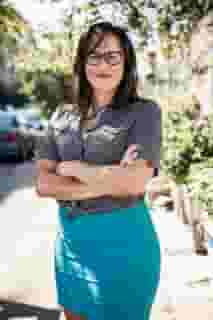 Erin Fairbanks Co-Founder, Women in Hospitality United
Erin is chief operator at GROUT Consulting, a social impact firm based in Brooklyn, NY. She is also a co-founder of Women in Hospitality United, a non-profit organization dedicated to reimagining the hospitality industry. She cut her chops in hospitality serving as the Executive Director of Heritage Radio Network, working as a line cook at Gramercy Tavern, a manager at Zingerman's Deli and a farmer for Flying Pigs Farm in Shushan, NY. She sits on the advisory council for both Glynwood, an agricultural non-profit serving New York State's Hudson Valley and the Julia Child Foundation. She is the Junior Board Chair for the Food Education Fund a non-profit that serves the students of Food and Finance High School and also sits on the advisory board of Equity Advocates a nonprofit that prepares and trains food movement leaders to be powerful advocates. She is passionate about palliative care, female empowerment, and social justice. 

@WomeninHospitalityUnited @erin_fairbanks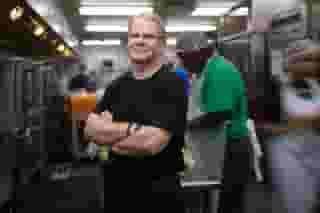 Mike Curtin Jr., Chief Executive Officer, DC Central Kitchen
After graduating from Williams College in 1986 with a bachelor's degree in religion, Mike lived and worked in Osaka, Japan as a teacher, copywriter, and bartender at his neighborhood pub. Upon returning to the United States, he began a 20-year career in the hospitality business, including owning and operating his own restaurant, The Broad Street Grill, in Falls Church, Virginia. 

Mike joined DC Central Kitchen (DCCK) in 2004. Drawing on his experiences in the restaurant business, Mike has spent significant time expanding the Kitchen's revenue-generating social enterprise initiatives. Under his leadership, DC Central Kitchen's Fresh Start Catering has expanded from traditional catering opportunities to include contracts to provide locally-sourced, scratched-cooked meals to schools across Washington, DC.

DC Central Kitchen's Nutrition Lab facility, funded and launched under Mike's leadership, has allowed DCCK to take on more contracts, rapidly increase investments in purchasing from local farms, and improve production efficiency. Due to its many social service programs, the Kitchen now employs over 130 people, approximately 40 percent who are graduates of the Kitchen's nationally recognized Culinary Job Training Program. Social enterprise now accounts for nearly 65 percent of DCCK's total operating budget.

Mike is a chair emeritus of the Restaurant Association Metropolitan Washington and a Board member for The Common Market in Philadelphia. He was an advisory board for the Center for Health and the Global Environment at Harvard Medical School and currently sits on the advisory boards of DC Greens, Real Food for Kids and Catalyst Kitchens and is a member of the Leadership Council of DC Hunger Solutions.

The Kitchen has received numerous accolades under Mike's leadership, including the Mayor's Environmental Excellence Award; the Washington Business Journal's Green Business Award for Innovation; and the DC Chamber of Commerce 2012 Community Impact Award. 

Mike is a recipient of the 2010 Gelman, Rosenberg + Freedman EXCEL Award for excellence in chief executive leadership and the Bicentennial Medal from his alma mater, Williams College, the highest honor the college bestows on its alumni.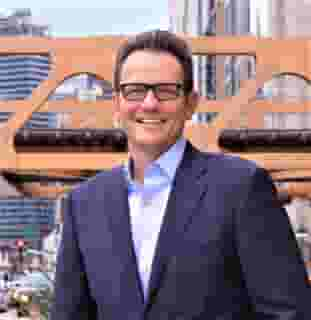 Roger G. Hill II '87 SHA, Chairman and Chief Executive Officer, The Gettys Group
Roger G. Hill II is Chairman and CEO of Gettys, a leading hospitality design, procurement, branding, and development firm he helped to co-found in 1988. A vanguard of the philosophy "beautiful design is good business," a mantra commonly heard in this particular field, Roger has led Gettys through nearly three decades of growth by continually raising the bar in his endeavors as Chief Executive Officer. His role as CEO includes the strategy and analysis of Gettys' development efforts, including the acquisition and repositioning of assets throughout the United States. A respected hospitality industry veteran, his expertise and influence have helped place Gettys amongst the most recognized and published firms in the hospitality design industry. 

As a seasoned industry speaker, Roger frequently shares his insights on the development, renovation and repositioning of hospitality real estate, and regularly contributes to publications and media outlets including: Bloomberg TV, Crain's Chicago, Hospitality Design, Boutique Design, Hotel Business and The Wall Street Journal, along with being constantly quoted by various national media outlets. In fact, his outstanding achievements have earned him accolades including Hospitality Design Magazine's prestigious Platinum Circle Award, praising his exceptional achievement in the hospitality design industry and The Cornell School of Hospitality Innovator of the Year award.

A graduate of the Cornell University School of Hotel Administration, Roger is a member of the Urban Land Institute, International Society for Hospitality Consultants, and the Young Presidents Organization. He also serves as a board member for the Lincoln Park Zoo and is both a past president and past trustee of the Auxiliary Board for the Art Institute of Chicago. Additionally, he has served as an appointed delegate for the White House Conference on Small Business. Roger lives in Chicago with his wife, Eva and his two children, Getty and Madelyn.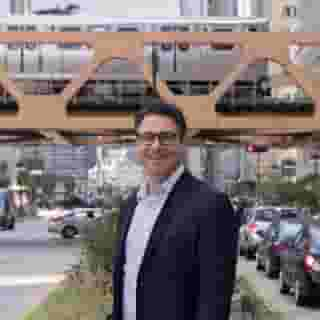 Ron Swidler, Chief Innovation Officer, The Gettys Group
With a passion for pioneering ideas and new approaches to hospitality experiences, Ron serves as the CIO and leader of the branding team at The Gettys Group, an award winning global hospitality design firm specializing in interior design, consulting, branding & procurement. 

Ron directs the research, strategy, design and experience pull-through for projects ranging from restaurants and bars, to lifestyle properties, events and international brands. A collaborative and an innovative thinker, Ron has shaped hundreds of hotel, resort and brand initiatives during his three decades with The Gettys Group. 

He is frequently asked to speak at industry events and has been included in numerous forms of media focusing on hospitality, design and branding. Ron is affiliated with the Advisory Boards at Kendall College, DePaul University, Driehaus College of Business, Chicago. In addition, Ron serves as a guest professor at Institut Paul Bocuse in Lyon, France, EM Lyon in Paris, Haaga Helia University in Helsinki, Finland and Breda University in the Netherlands.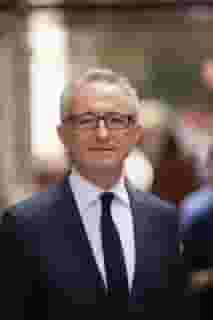 Hervé Houdré, Founder, H2 Sustainability Consulting
Hervé Houdré is among Europe's and America's most respected hoteliers. He was born in an inn in France's historic Loire Valley, known for its Renaissance architecture, lush gardens and world-famous wineries. Hervé Houdré managed such properties as the Hôtel Plaza Athénée, New York, the Hôtel de Crillon and Hôtel Plaza Athénée in Paris, the Willard InterContinental in Washington DC, the InterContinental Barclay in New York and held the position of Chief Operating Officer for Kempinski Hotels and Resorts. 

Houdré was recognized as the 2006 Independent Hotelier of the World by HOTELS magazine readers. 

A leader in sustainability, in 2006 he published Sustainable Hospitality© – Sustainable Development in the Hotel Industry, a white paper promoted by Cornell University's Center for Hospitality Research. He co-edited a book, Hotel Sustainable Development: Principles and Best Practices, published in 2011 by American Hotel & Lodging Educational Institute. Hervé's efforts and passion to promote sustainability in his industry have been highlighted across a wide spectrum of media in the US and abroad. He teaches Responsible Tourism at New York University, and has lectured at New York Institute of Technology, Michigan State University, Tourism College of Zhejiang, China and in trade conferences such as the New York Hotel Show, America's Lodging Investment Summit and many others. 

His leadership earned him the 2009 Condé Nast Traveler World Saver Award, the D.C. Downtown Citizen award and the D.C. Chamber of Commerce 2009 award. 

Hervé has been one of the world's strongest advocates of sustainable hospitality since 2004. He ensures the hotels he runs become standard bearers of a business model integrating the Triple Bottom Line of Profit, People and Planet in their strategy. Since late 2015 he has been using the United Nations 2030 Agenda for Sustainable Development and its 17 Sustainable Development Goals as a platform. He has always been engaged in the local community where he operated and held board positions in various associations such as The Leading Hotels of the World, New York State Hotel Association, United Nations International School, American Hotel & Lodging Association, Downtown D.C. BID, Global Sustainable Tourism Council. He was the Chairman of the Board of the Hotel Association of New York City (HANYC) and served on the Board and Executive 

Committee of New York Destination Marketing Organization, NYC & Company, where he chaired the sustainability committee.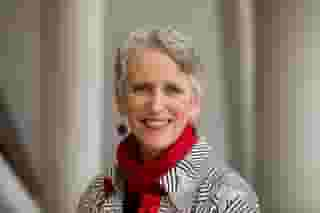 Barbara Lang, Founder, B.Lang Consulting
Barbara Lang owns B Lang Consulting, a boutique consulting firm that provides intensive workshops, coaching, and life skills training to clients ranging from corporations, university students, entrepreneurs, and underserved individuals. She builds on her successful and extensive career in the hospitality industry, academia and entrepreneurship, using humor, personal stories, pop culture and evidence-based research to illuminate how personal and career success is rooted in the relationships we create and nurture.

B. Lang holds undergraduate and graduate degrees from Cornell University. For 8 years, B. Lang served as advisory board chair of EGBOK, a non-profit hospitality school in Cambodia, and just completed a three-year engagement as an Entrepreneur-in-Residence at the School of Hotel Administration in the S.C. Johnson College of Business. Currently B. Lang partners with the Hotel School producing and co-chairing city-based roundtables connecting nonprofit workforce organizations with leading employers. B. Lang has been described as a Courtesy Advocate (TEDxCornell) to the Marvelous Mrs. Maisel. She is probably a little bit of both.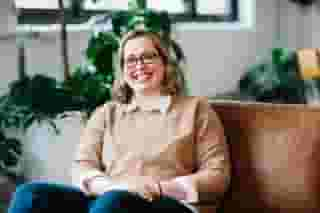 Meredith Doll, Area Director, Shake Shack
Meredith Doll is an Area Director for Shake Shack in New York City. She started out as a $9/hr Line Cook at the Madison Square Park in 2010. Doll's passion for internal promotions and the Shack culture have been key to her own professional growth. 

She created an internal Shack basketball league and monthly PB and J Shack Gives Back event for City Harvest in NYC. After reading Danny Meyer's Setting the Table, Doll left social work to pursue a Culinary degree from the Institute of Culinary Education. 

She currently mentors 3 Rising Stars at Shake Shack and is a member of the All-in Committee that focuses on Diversity and Inclusion Initiatives.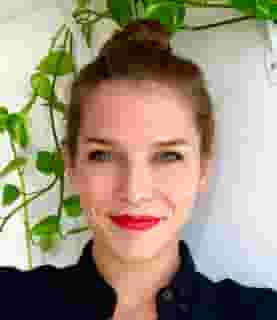 Eliza Loehr, Executive Director, Food Education Fund
In 2014, Eliza Loehr had worked in restaurant kitchens, at Heritage Radio Network, a food radio station, and in classrooms teaching elementary-age students how to cook. But that year she found her true calling while producing a radio segment on Governors Island at the Urban Assembly New York Harbor School, where students repopulate oysters in New York Harbor. 

She had a brainstorm about launching a culinary public high school, which would arrange internships in the food industry and maybe have an aquaponics program as well. Then the people she met that day told her such a school already existed in the city. "It was Food and Finance High School," she said. 

On the ferry home, she called the school, which is in Hell's Kitchen, Manhattan, left a message offering her varied talents, and a few minutes later received a return call. It led first to her volunteering at the Food and Education Fund, the non-profit that helps support the school. That work resulted in a job at Careers through the Culinary Arts Program, which helps connect public high school culinary teachers and their students to curriculum resources and experiences in the food-service industry, and ultimately in 2017, resulted in returning to lead the Food Education Fund as the Executive Director. 

Since arriving at the Food Education Fund, she has tripled both the staff and the budget, added new programs including a student-run coffee shop as well as a restaurant, a school-wide career day, curriculum for classes such as Intro to Careers in Food and Business of Hospitality Management. Eliza has also worked to build the network for the school, adding Questlove, Dana Cowin, Giovanni Colavita, and many more to the board of directors, creating a junior board, and strengthening the industry advisory board.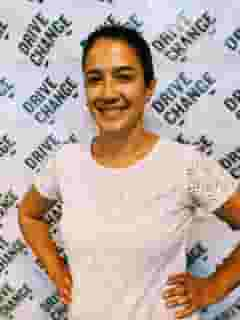 Kim DiPalo, Chief Operations Officer, Drive Change
Kim DiPalo has spent over 20 years in the hospitality industry, in both the front and back of house. She grew up in Maryland, where she first discovered her love and passion for restaurants, cooking and hospitality. 

In 2003, she moved to New York City with the intention of learning more about the business. Her first experience in the New York dining scene was at the Ritz-Carlton, Battery Park; first as a tournant and then eventually managing the dining room. In 2005 Kim joined the Gramercy Tavern team as a server. 

Over the course of 8 years, she worked her way to Captain, Manager, Service Director, Assistant Beverage Director and eventually became the General Manager of Gramercy Tavern in 2014. In 2017, Kim moved on to oversee recruiting and talent management for Union Square Hospitality Group's 20+ businesses. 

It was in 2019 that Kim decided to use her hospitality and operations background and join the non-profit and workforce development sector. 

Kim is currently the Chief Operations Officer of Drive Change, an organization that trains youth coming home from jail and prison in the culinary arts in order to join the hospitality sector.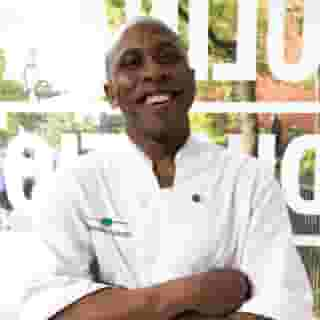 Chef Alexander Harris, Culinary Director, Emma's Torch
Alexander Harris took a slightly different career path to become the chef that he is today. After graduating from the University of Delaware, he began his professional career in the pharmaceutical industry in the greater Philadelphia area. Growing up with a love for food, this gave him the means to travel and eat at many of the great restaurants in the area. This was all that it took for him to fall in love with cooking. So after several years at a large pharmaceutical company, he enrolled in the Restaurant School at Walnut Hill College. After graduation, Alexander's love of French cuisine lead him to working with some of the great restaurants/groups in Philadelphia including Lacroix at the Rittenhouse Hotel, Jose Garces, and Steven Starr. 

Just like many others, Alexander had a goal of "making it" in New York City. As a chef in the City, he was able to obtain employment at some very influential groups, The Pierre Hotel and Union Square Hospitality Group, to advance his culinary career. Unexpectedly what had also happened was that he began to find his place in the industry. The great amount of diversity in both the city and the workforce drew him closer to American culture/cuisine and led him to his current passion, building the next generation of great chefs. His goal is to use his 10+ years of experience to all aspects of the industry and to help empower the young aspiring chefs of today.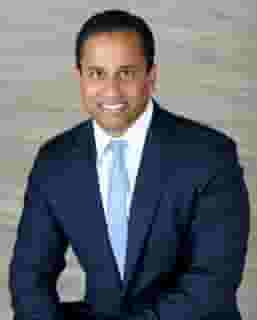 Bennett Thomas, Co-Founder and General Partner, Triple Impact Capital
Bennett Thomas is Co-Founder and General Partner of Triple Impact Capital, an early-stage venture capital fund focused on high potential startups creating products and services that have a positive impact on humans and the planet. Launched in 2020, Triple Impact Capital brings together two Cornell MBA alums with experience in founding companies, venture investing, finance and leading corporate impact platforms. Coincidently, Bennett and co-founder, Justin Smithline, served together as Fund Managers at BR Ventures, a student-run venture fund in the Johnson School. 

Previously, Bennett served as Senior Vice President of Finance & Sustainability with Hersha Hotels & Resorts, a $2.5 billion real estate investment trust which owns and operates 48 high quality upscale, luxury and lifestyle hotels in New York, Washington, DC, Boston, Philadelphia, Miami and select markets on the West Coast. 

Across 13 years with Hersha, his corporate finance responsibilities have included $2.5 billion of capital raising, strategic planning, portfolio analysis, financial reporting, investor relations, and $600 million of portfolio sale transactions. Bennett founded EarthView®, the Company's triple bottom line focused sustainability platform which has created $100 million of portfolio value, reduced carbon emissions by 41%, provided clean drinking water for 30,000 individuals, and established one of the first hotel management partnerships with Clean the World, an organization that distributes soap in developing countries to combat hygiene related deaths. As a result, EarthView has been nationally recognized by the National Association of Real Estate Investment Trusts (NAREIT) as a four-time winner of their Leader in the Light Award for the Lodging & Resorts sector. 

Prior to Hersha, he served as a Senior Manager with Medco, a Fortune 50 company, where he focused on mergers & acquisitions and new business ventures, and as a Senior Technology Consultant with Ernst & Young. He has been recognized as a Philadelphia 40 under 40 award recipient and serves as an Advisory Board Member for the Cornell Institute for Healthy Futures, a member of Cornell Hotel School's Sustainability Roundtable, and as an Executive Committee member for NAREIT's sustainability council. 

Bennett received his B.S. in Civil-Environmental Engineering with honors from Virginia Tech and graduated as a Park Leadership Fellow from the Johnson MBA program at Cornell University.